December 5: Saint Nicholas Day Eve
No saint captures the Spirit of Christmas more than St. Nicholas. So, on the Eve of his Feast Day, read a short story to your children about the legend of Old Saint Nick. The St. Nicholas Center is a great resource. Then, before getting nestled in bed, have your kids put their shoes outside their bedroom door to be filled with gold chocolate coins, a candy cane, and an orange or tangerine.
December 6: Saint Nicholas Day
Last night, we had a debate at the dinner table on the BEST way to celebrate St. Nicholas Day. You can choose something more traditional. According to Mango, a traditional table might have Bishop's wine, bread, St. Nicholas-shaped cookies, and a special main dish reserved for the holiday. In France, that might be pork with mustard and apples. In Germany, you might enjoy Pfannkuchen, or German pancakes. Around the world, there are traditional St. Nicholas pizzas, soups, and pastries.
Since he was the Bishop of Myra, one of my boys asked Alexa for a list of foods eaten in present-day Turkey. You can serve Shish Kebab, Roast Lamb, and White Bean Stew; the list goes on and on. I voted for something personally more cultural, like my grandmother's Potato Pancakes.
Desserts for Saint Nicholas Day abound. As in my house, Alexa is all too willing to help. You can also go to the Catholic Digest for their list of St. Nicholas cookies like these and also these from Catholic Cuisine. Or celebrate with a fantastic breakfast featuring St. Nicholas pancakes or a cherry cheese coffee cake in the shape of a candy cane. St. Nicholas strawberries are a great treat
Here's another great list of traditional desserts from the Saint Nicholas Center, including this Biloxi, Mississippi tradition called the St. Nicholas String.
December 8: Immaculate Conception
Taylor Marshall suggested "White food. Our Lady is without stain of sin. She is all pure." Some meal suggestions: spaghetti with white sauce, chicken breasts, or my favorite Baked Halibut. Or you can just keep it simple with a white cake dessert after dinner or some vanilla ice cream.
December 9: San Juan Diego
You can start preparing the Feast of Our Lady pf Guadalupe on this Feast day. You can begin by buying a bouquet of roses. (Gents, this is a perfect gift for your wife!) It's also a great way to recall the miracle of the tilma and Our Lady. As you plan for the Feast of Our Lady, you can honor San Juan Diego by enjoying some Xocolatl (Aztec Chocolate). If you want to take a deep dive into this feast, you can purchase the book "Amazing Aztec Recipes: A Complete Cookbook of Native Mexican Dish Ideas!"
December 12: Our Lady of Guadalupe
Catholic Cuisine has a lot of great ideas for this Fiesta! So go there and learn more. In our household, we stick with tacos served with Catholic Cuisine's "A Woman Clothed In Sun" Taco Dip!
Here are other great recipes, as well.
December 13: Saint Lucia
Many of us know the song "Sanka Lucia" which says Christmas lasts until Easter. (Now, you have a faith-based excuse for not taking down your outdoor Christmas lights until March or April.) The Swedish celebration focuses on service. Though in the past, the Feast of Saint Lucia focused on the eldest daughter serving the family. Today is the perfect day to put Mom first — at least in the morning — by getting her morning coffee prepared. Thought the Swedes usually serve coffee and baked goods, such as saffron bread (lussekatter) and ginger biscuits. The s-shaped Stella D'ora Breakfast Treats seem to be the perfect substitute! The
.
Though many associate St. Lucia with Sweden, she was born in Sicily. Sicilians celebrate St. Lucia Day, as they celebrate most feasts — large! Folks in Palmero also practice a somewhat somber devotional on December 13. According to Scent of Sicily, in Palermo though the day of Saint Lucy is related to another tradition: every 13th of December everything the locals eat according to the tradition is rice, actually, a special street food prepared with rice, that has become famous all over the world: the arancina. In 1646 Palermo had been hit by an awful famine, on December 13 a bunch of fishermen was praying, asking for the intercession of Saint Lucy, when something happened: a big ship full of corn arrived unexpectedly at the port of the city saving people from certain death. Since then, Saint Lucy Day has been celebrated every year on that day avoiding eating pasta and bread. The tradition of eating corn and rice changed over the years, and at some point, arancina came in. Arancinas are delicious rice balls, fried and usually filled with two typical dressings: butter, mozzarella, and ham (Arancina al burro) or rough Bolognese sauce (Arancina alla carne).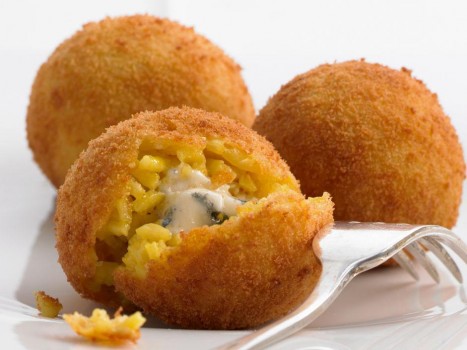 December 21: St. Thomas the Apostle (Old Calendar)
Here's another Taylor Marshall suggestion: Since Saint Thomas is the patron of India, it's a perfect time to eat Indian food. Saint Thomas' feast was moved to July 3 on the Ordinary Novus Ordo calendar. However, the Latin Mass calendar remembers Saint Thomas on this day. So, if you need an excuse to eat Indian food and you want to feel a little nostalgic (or rebellious), explore Indian cuisine. You can stay at home or go to your local Indian restaurant.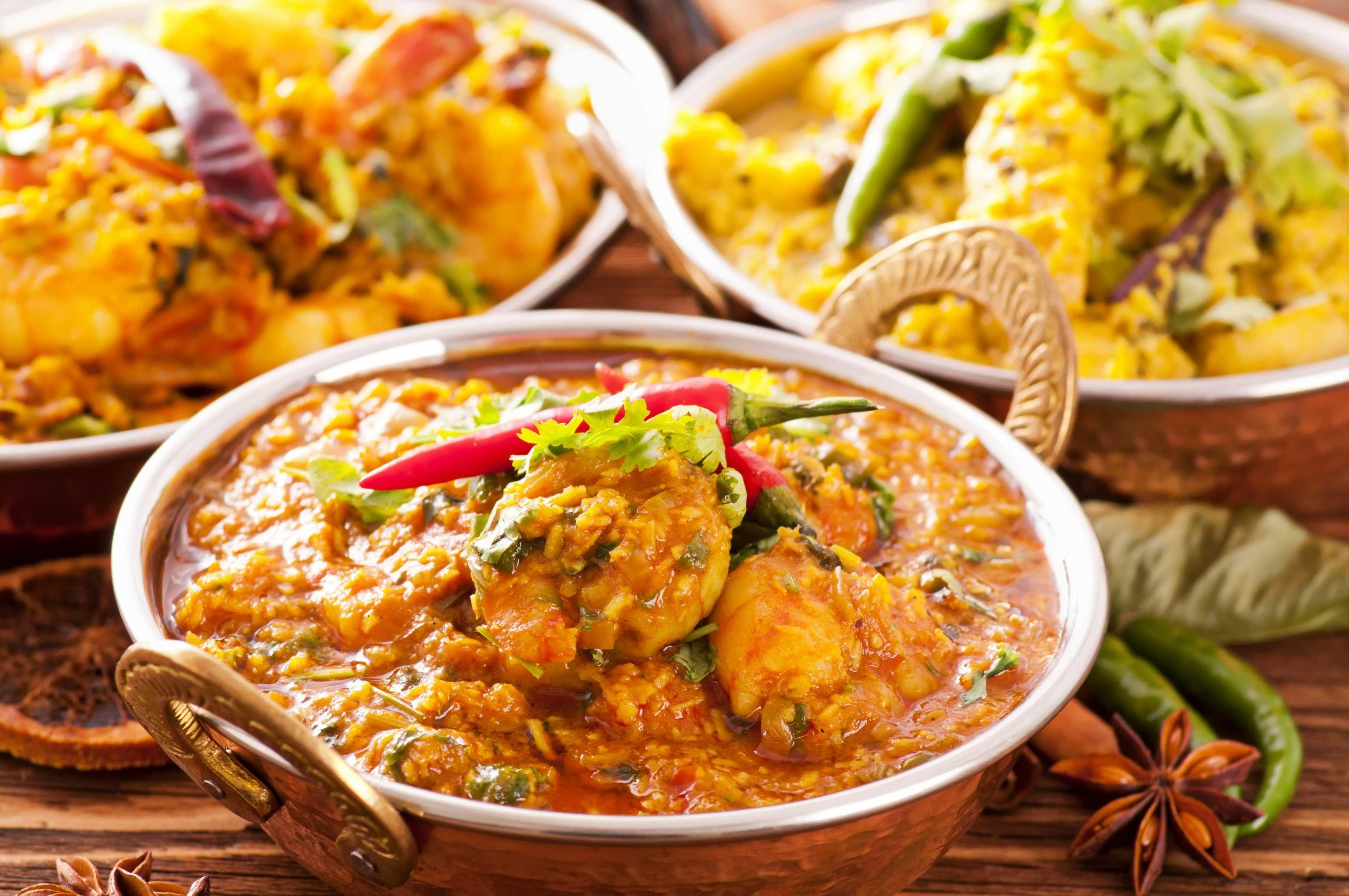 Channukah
We also light the menorah in our household in December. It's a great way to connect with our Jewish Roots of the Faith and to share the story of the Festival of Lamps or Lights. The story of Hanukkah is preserved in the books of the First and Second Maccabees, which describe in detail the rededication of the Temple in Jerusalem and the lighting of the menorah, making it a very Catholic story, as well. So, spin a dreidel, enjoy some halvah, and sit back and do as I do — watch the classic movie musical "Fiddle on the Roof."
You can do all of these, just one, or nothing at all. The choice is yours. In trying to decide what works for you, remember to only do that which brings you closer to Our Lord! Special thanks to all the helpful Catholic blogs out there that are trying to keep our traditions alive.
Here's a great video to watch if you want some more Advent Traditions.
______________<>_______________________
James is the author of Corporation YOU: A Business Plan for the Soul, The Christmas Save, and two children's books: The Second Prince and Klaus: The Gift-giver to ALL!
As a writer, James has been featured on The Inside Success Show, Bob Salter (CBS Radio), Mike Siegel, Mancow, and more.
Beyond writing, James worked with At-Risk youth in Southern California for over six years. His contributions to the classroom — featured on local television and in the LA Daily News and the Los Angeles Times' Burbank Leader — earned him the honors of "Teacher of the Year". James was also twice honored by a CASDA Scholar as the teacher who had the greatest influence on that student. As an educator, James also appeared twice on America Live with Megyn Kelly.
Today, James lives in New York where he continues to teach — and write. Besides his books, you can follow his musing on this blog Corporation You.
To contact James or book an interview, please contact Mark of Goldman/McCormick PR at (516) 639-0988or Mark@goldmanmccormick.com.